KONNWEI KW600 battery tester (akumulatoru testeris)
80.00€ ar PVN
KONNWEI KW600 battery tester (akumulatoru testeris)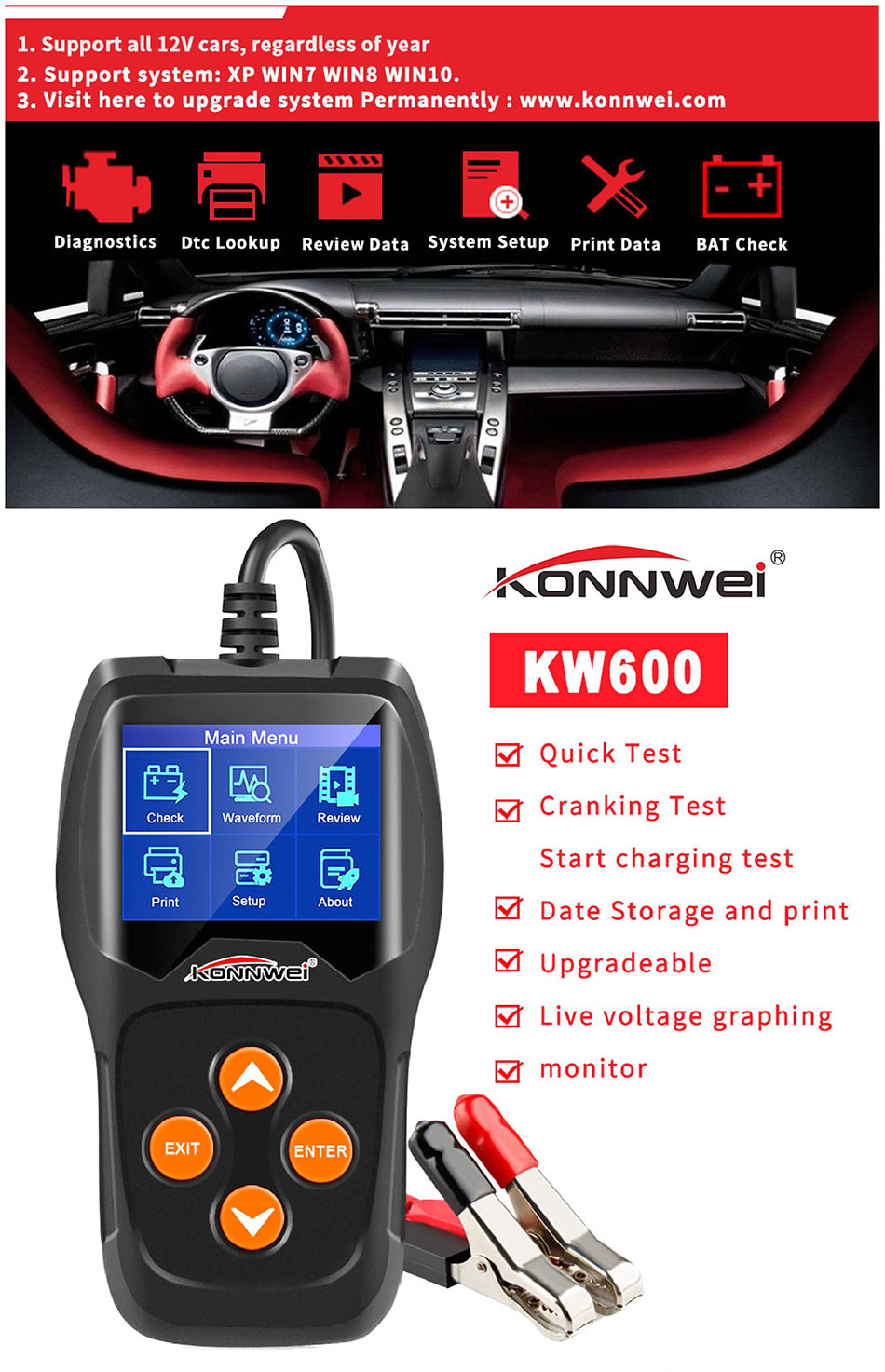 Tired of spending your money and time on expensive mechanics for routine check-ups on the cold winter? Would you like to self-diagnose your car battery correctly? The KW600 auto battery tester is exactly what you need and its the only battery tester which has a color screen!
Accurate measurements: This professional automotive battery tester provides up to 99% accuracy data, calculates the cold cranking capability of the battery and the aging extent, helps you know the batteries' status in advance for a quicker or more precise car repairing to avoid annoying battery failures.
Widely compatible: KW600 car battery diagnostic tester can work on all 12V 100-2000CCA, 30-220AH batteries including regular flooded batteries, AGM flat plate, AGM spiral, as well as GEL batteries, such as car, marine, boat, motorcycle, solar batteries, etc.
Data readings: KONNWEI KW600 12V car battery tester is able to effectively analyze and read important car data such as voltage, internal resistance, cold cranking amp and AH capacity, battery health and charge status.
Extra features: KW600 car battery load tester displays test results in text and graphing, also display the real-time battery voltage in a waveform. With an intelligent 2.4" LCD screen and top-level STM-32 main chip, easy to read and has faster speed! Besides, KW600 also supports lifetime software update service.